Barcelona Airport Transfers
door to door, fixed price, private taxi service in Barcelona
Book your Barcelona airport transfer with City Airport Taxis for a reliable service with comfortable vehicle at most competitive, all inclusive fare.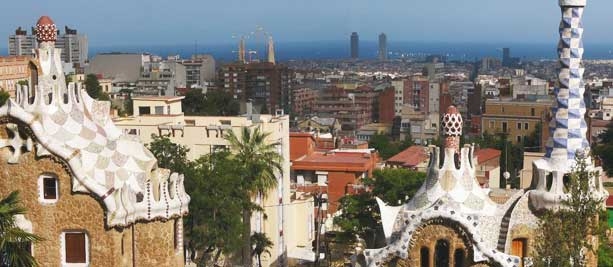 Barcelona Airport Transfers
We provide online booking service for Barcelona Airport Taxi Transfers at fixed prices. Meet and Greet point at Barcelona Airport and pick up instructions will be provided in your booking confirmation. Your flight will be monitored for delays using the latest technology to ensure that you don't pay any extra waiting time costs if your flight is delayed.
Why book your Barcelona airport transfer with City Airport Taxis?
Save time and money
Arrive to your destination faster
Have a pleasant and comfortable journey
Rent a Car in Barcelona
Barcelona Tours - Custom Made
Private custom tours, Barcelona sightseeing tours, excursions and guided tours of Barcelona are available from City Airport Taxis. For more information please visit our
Barcelona tours page
.
Barcelona Private Hire
Chauffeur driven vehicle hire in Barcelona for any occasion can be pre booked with City Airport Taxis. You can also hire a minivan, minibus or a bus and a driver in Barcelona at a fixed price. Car rental without a driver is available on request.
Executive Chauffeur Cars in Barcelona
Executive cars, luxury coach hire and limo solutions available for corporate travel. Your business will benefit from professional and prompt service with friendly and efficient Chauffeurs.
Barcelona Shuttle - Shared Transfers
Barcelona airport shuttle - the shared transfer service is the cheapest way to travel from and to the airport. Shuttle from Barcelona airport is usually available in peak season. Please use the instant quote form to check availability.
About Barcelona
Barcelona is the capital of Catalonia and the of the world's favourite tourist, economic, and cultural centre. Barcelona has the dynamic and open personality so typical of Mediterranean cities. It is the perfect city to relax in, stroll around and enjoy. Barcelona has its own way of life which makes it unique. The city itself was founded by the Romans who set up a colony called Barcino at the end of the 1st century BC. There are two official languages in Barcelona: Catalan and Spanish, and there are more and more people in the region who understand and speak English.
Barcelona Transportation
Barcelona is served by a comprehensive local public transport network that includes a bus network, a metro, a separate historic tram line and two separate modern tram networks. Barcelona is a major hub for RENFE the Spanish state railway network, and its main intercity rail station is Barcelona Sants station. Barcelona has high-speed rail links with major cities of Spain.
Barcelona is served by urban buses. Generally, information on routes and timetables is available from the main bus station usually located in the centre of town and on local bus stops.Most public buses are new and air-conditioned.
Barcelona Cruise Port is located at the foot of La Rambla which runs through the heart of the city centre.
There are 9 terminals in total at the Barcelona port, 7 of these are cruise terminals.
Barcelona has a taxi fleet governed by the Institut Metropolitana del Taxi -Metropolitan Taxi Institute. With their black and yellow livery, Barcelona's taxis are easily spotted.
Barcelona Airport
One of the advantages of Barcelona airport is that it is really close by the center of city at just 14 km. It is specifically located at El Prat del Llobregat, the town that gives the name 'Aeroport del Prat' to the airport, the second largest of the country after Madrid 'Aeropuerto de Barajas'.
Depending on the airline that you are flying with, departing or landing, you are able to use one of the two terminals that the airport has. The biggest and the newest one is T1 finished at 2009. It has 101 gates in its divided in the areas A, B, C, D and E.
Terminal 2 T2, the second most important. It's subdivided in T2A, T2B and T2C.
About the transport from the airport, the passengers are able to use a rented Car,
Barcelona Taxi
, Bus or Train services.