Antalya Airport Transfers
door to door, fixed price, private taxi service in Antalya
Book your Antalya airport transfer with City Airport Taxis for a reliable service with comfortable vehicle at most competitive, all inclusive fare.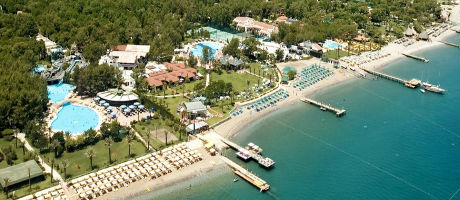 Antalya Airport Transfers
We provide online booking service for Antalya Airport Taxi Transfers at fixed prices. Meet and Greet point at Antalya Airport and pick up instructions will be provided in your booking confirmation. Your flight will be monitored for delays using the latest technology to ensure that you don't pay any extra waiting time costs if your flight is delayed.
Why book your Antalya airport transfer with City Airport Taxis?
Save time and money
Arrive to your destination faster
Have a pleasant and comfortable journey
Rent a Car in Antalya
Antalya Tours - Custom Made
Private custom tours, Antalya sightseeing tours, excursions and guided tours of Antalya are available from City Airport Taxis. For more information please visit our
Antalya tours page
.
Antalya Private Hire
Chauffeur driven vehicle hire in Antalya for any occasion can be pre booked with City Airport Taxis. You can also hire a minivan, minibus or a bus and a driver in Antalya at a fixed price. Car rental without a driver is available on request.
Executive Chauffeur Cars in Antalya
Executive cars, luxury coach hire and limo solutions available for corporate travel. Your business will benefit from professional and prompt service with friendly and efficient Chauffeurs.
Antalya Shuttle - Shared Transfers
Antalya airport shuttle - the shared transfer service is the cheapest way to travel from and to the airport. Shuttle from Antalya airport is usually available in peak season. Please use the instant quote form to check availability.
About Antalya
Antalya is the largest city of the Turkish Mediterranean coast and Turkish Riviera. Surrounded with beautiful mountains and lush beaches, Antalya is a attracting many tourists each year. Antalya has mediterranean climate with hot and dry summers and mild and rainy winters.
With its bars, hotels, shopping and restaurants it has been restored to retain much of it's historical character. Its restoration has won the Golden Apple Tourism price.

Antalya transport
The main transportation to the city is by air and taxi. Sea routes are still under development. Antalya runs a public bus and tram system, however getting around by car or taxi is still the best way to get to your your destination.

Antalya airport
Antalya airport is located 13 km from the center of Antalya, Turkey and serves as a getaway of the Turkish Riviera. The airport has two international terminals and one domestic terminal.
Antalya Airport is handling over 20 million passengers each year. A variety transportation options are available for transfer from Antalya airport to nearby resorts, including shuttle bus, taxi, rental cars and city buses.